The word "Processio" is derived from a Latin military word which means "to advance."
Our mission at Processio Strategic Services is to equip businesses with the organizational resources necessary to intentionally push their business forward, instead of being hindered by obstacles which can slow down a business' growth and prosperity. We also want to help individuals better market themselves to achieve a stronger market/candidate presence for career progression. We do this by offering Human Resource, Strategic Management, and Career Coaching expertise with individualized attention, at a much lower rate than our competitors. We want every business that needs resources to be able to access resources. Plain and simple.
Our Mission at PSS is to offer client-focused relationships to organizations, businesses, and individuals through Human Resources and Strategic Planning expertise, for organizations of any size or industry, and to provide the tools and expertise they need to continually advance forward.
Our Vision is to be a strategic partner for organizations, businesses, and individuals that creates forward-progressing, obstacle-defeating organizations.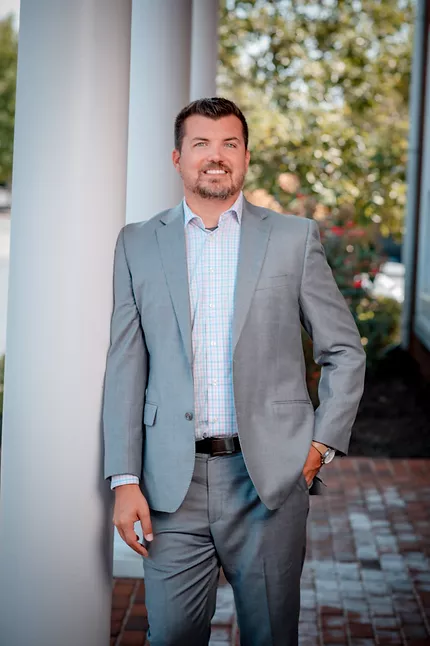 Paul Lipscomb, SPHR
Owner and Founder
Paul Lipscomb is a dedicated Human Resource leader who believes in the effectiveness of utilizing Human Resource and Strategic Management principles, connected with business functions, to develop strong and resilient organizations. He is a certified Senior Professional in Human Resources through the Human Resource Certification Insitute. Paul also holds two Master's Degrees from Liberty University: a Master's of Executive Leadership and a Master's of Business Administration with a concentration in Human Resources. He also holds a Bachelor of Arts in Communication Studies from Eastern Kentucky University.
Paul has worked in HR for over 10 years at many different levels, from leading organizations to facilitating strategic planning and management activities for multiple companies. He has a strong understanding of how people resources intersect with business needs.
Paul is an Army Infantry veteran of 5 years who served in Afghanistan in Operation Enduring Freedom XV in 2014. Paul's military experience has allowed him to focus on efficiency and organizational effectiveness, which serve organizations of all shapes and sizes.
Paul currently resides in Georgetown, KY. Paul is married to his wife Kristin, who is a veterinarian in Scott County, as well as has three children, Scarlett, Theo, and Cora.
"Working in the Recruiting field can be a daunting task when working with difficult HR Managers. Paul Lipscomb is the diamond in the rough for every recruiter. Paul has the ability to convey the exact needs of the company he is with, and what the key points are to their needs for specific candidates. Oftentimes HR Managers can be pretty vague, and it is difficult to filter down to their needs. Paul is very concise and matter of fact with his needs. Paul is by far the best HR Manager that I have had the pleasure of working with."
-Craig M. | Recruiting Specialist
"Through working with Paul on the company-wide strategic planning and execution process, I've grown to appreciate his innate sense to directly tie the people strategy of the company into the enterprise-wide strategic plan. Paul has a great sense for HR, not only technically, but as related to being a true business partner to the owner. Paul's ability to tie departmental efforts directly into an enterprise plan are a key ingredient in bringing that plan to life."
-Paul S. | Strategic Management Consultant
"As an employee benefits broker, I work with many different types of Human Resource professionals. It is often challenging to operate an effective benefit strategy when an HR professional lacks knowledge and experience required and can reflect poorly of the organization as a whole. Paul Lipscomb, on the other hand, is the type of HR professional that makes our job easier. Through our partnership, I was able to experience first-hand Paul's subject matter expertise in all things HR. Paul is a natural leader who not only has experience overseeing a team of HR professionals, but also facilitating the growth and operation of his organization. I am confident that your company will find value from consulting with Paul and from the tools and resources he can deliver for your team."
-Evan B. | Benefit Advisor